The Best Mental Health Podcasts
You can listen to podcasts while walking, cooking at home, driving, and more. Here, we have compiled the best podcasts about Mindfulness & Mental Health for you.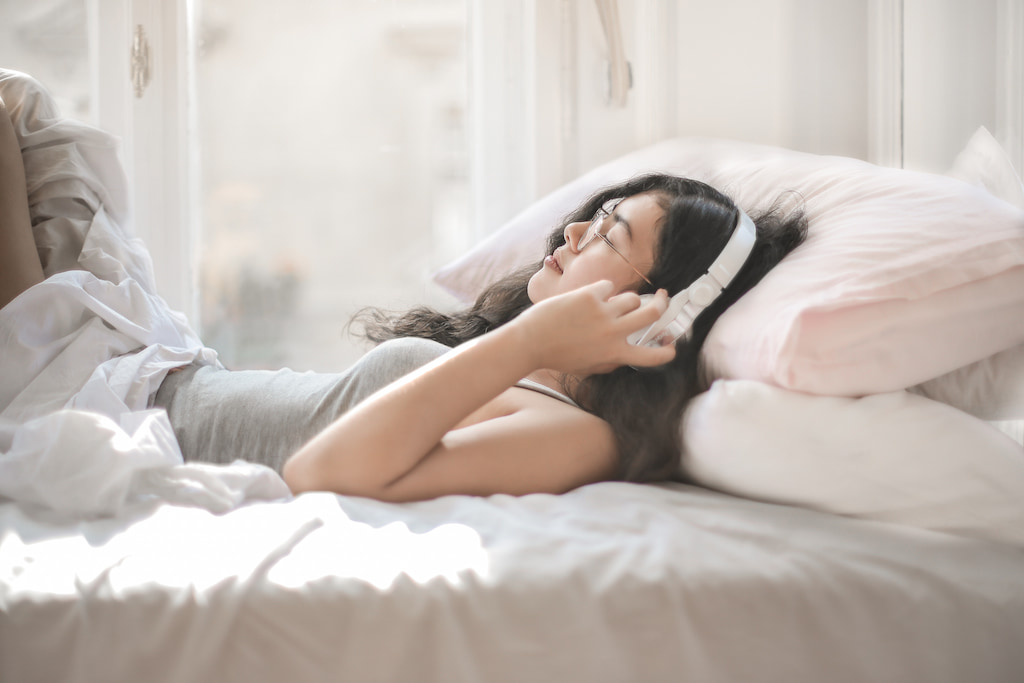 Mental Health Podcasts
It is clear that our needs and interests, in general, have shifted toward mental health and well being during this pandemic. Due to this unexpected global event, some of us started to question our fundamental values and priorities as we realized that, even when we may not want it to, our entire lives can change quite suddenly. That is why it is very natural for us to look for tools that provide mental health support. Podcasts, for example, can be a helpful guide for many of us to improve our overall well being. They remind us that we are not alone in how we may be feeling and in fact, there are ways to feel better. Podcasts have gained increasing interest in recent years with current research indicating that, "as of 2020, 49% of all Americans, 12-34, listen to at least one podcast per month, compared to 42% in 2019".
Here's a list of podcasts focusing on mental health and wellness that you can check out:
The Happiness Lab
You might have heard of the host of this podcast, Dr. Laurie Santos, from Coursera's popular course "The Science of Well-Being". She is a psychology professor at Yale University and her podcast mainly focuses on the scientific research on happiness. Whether it's wealth, success, or a "perfect" body, often what we think is going to make us content does not bring us happiness in the long term. The Happiness Lab explains how we can adopt healthy habits that will actually improve our well being.
The One You Feed
Eric Zimmer's podcast, "The One You Feed," takes its title from the legendary story of two inner wolves that represent evil and good. By creating an atmosphere ripe for discussion, this podcast brings together different guests who explore various topics from meditation, philosophy, mental health, as well as the psychological effects of social injustice.
The Science of Happiness
"The Science of Happiness," by PRX and UC Berkeley's Greater Good Science Center offers a deep dive into research-based techniques for practicing gratitude and increasing happiness. Mostly consisting of 20-minute episodes, each week covers the scientific reasoning behind mindfulness strategies across various topics.
Mental Illness Happy Hour
Having recorded its first episode in 2015, "The Mental Illness Happy Hour," by the well-known comedian Paul Gilmartin, continues to air new episodes weekly. By interviewing famous people who struggle just like we do, Gilmartin shows that we all may face similar battles despite our differences.
The Higher Practice Podcast for Optimal Mental Health
"The Higher Practice Podcast," presented by the co-founders of the Integrative Psychiatry Institute and Integrative Psychiatry Centers, brings yogis, doctors, and psychologists to its studio every week to discuss a wide range of topics from mindfulness to relationships.
Happy Place
In "Happy Place," Fearne Cotton welcomes musicians, comedians, actors, and more to talk about how they have been looking after their mental health. Each episode features a different guest with whom Fearne Cotton raises awareness about various issues through inspirational stories.
Mad World
A well-known journalist for The Telegraph, Bryony Gordon began hosting the podcast "Mad World," three years ago. So far, she has hosted more than 30 guests to talk about their unique mental health journeys. If you're into the Royal Family, you might want to check out Bryony's first guest.
The Hilarious World of Depression
Across the world, mental health crises are some of the most crucial issues we face today. Recently, it has been stated that, "Globally, more than 264 million people of all ages suffer from depression," and it is inspiring to see people finally opening up about their experiences. "The Hilarious World of Depression," is a podcast where John Moe talks to comedians about their strategies for living with depression.
Mindfulness Podcasts
Mindful Mama – Parenting with Mindfulness
Hunter Clarke-Fields interviews various guests each week about being more mindful in how we care for ourselves as we are caring for children. The podcast, "Mindful Mama," mainly focuses on positive parenting. What can be more rewarding than seeing the impact of mindfulness practices in some of our most important relationships?
Mindful Parenting in a Messy World
"Mindful Parenting in a Messy World," by Michelle Gale aims to encourage listeners to be mindful parents while also remembering to take care of themselves when our world gets messy. Having aired for about a year, it has more than 65 episodes that you can enjoy.
Technology for Mindfulness
Computer scientist Robert Plotkin discusses our relationship with technology and mindfulness on his podcast "Technology for Mindfulness". So far, he has hosted almost 90 guests, including authors and mindfulness teachers. This may be a particularly useful listen as many of us are spending more time with technology than ever before.
The Mindful Dietitian
We may find ourselves striving to achieve societal standards of beauty, feeling pressure to conform to a certain size or shape. From body positivity to eliminating diet culture, dietitian Fiona Sutherland talks about introducing mindful eating to listeners among a variety of other topics.
The Mindful Kind
Rachael Kable, who holds a coaching and counseling certificate herself, hosts the podcast "The Mindful Kind," to chat about self-care and mindfulness. Each week, she provides tips, daily activities, and strategies for navigating challenges in order to improve our well being. She touches on concepts such as optimism, anger management, empathy, and more.
Optimal Living Daily: Personal Development & Minimalism
Every day the host of "Optimal Living Daily," Justin Malik, presents 10-minute podcasts in which he reads excerpts from blogs and books about maintaining a healthy lifestyle. Some strategies include ideas about time management and practicing meditation.
Selfie
"Selfie" is a podcast hosted by psychotherapist Kristen Howerton and her friend Roo Powell, providing recommendations about self-care and emphasizing its importance in our daily lives. It has more than 140 episodes and the hosts continue to discuss the problems of today, bringing a different perspective to what we understand "self-care" to mean.
The Minimalists
In "The Minimalists Podcast," Joshua Fields Millburn and Ryan Nicodemus focus on how living with less can have a huge impact on our overall well being. The hosts talk about the change in their lives as they started to live minimally in all areas of their lives and suggest ways to do it. This podcast gives a life-changing perspective on where we tend to look for meaning and happiness.